FAMILY LAW ATTORNEYS IN FARMINGTON HILLS, MI
FAMILY LAW
DIVORCE
Ending a marriage isn't just about ending a significant chapter in your life; it's about setting you up for your future. Divorce is much more than breaking the bonds of matrimony. For those with children, it's about ensuring that your children are put at the forefront of this process to ensure you get the custody and parenting time necessary to preserve the best future for your kids. Moreover, divorce requires serious representation in order to ensure that you receive the property that you are entitled to and earned throughout the course of the marriage. Finally, in certain cases, you may be entitled to spousal support (aka "alimony"). Here at The Head Law Firm, we are committed to helping you navigate through this difficult process with compassion and serious, straightforward advice.
CHILD CUSTODY, PARENTING TIME, AND MODIFICATION
Nothing is more important than the well-being of your children. When it comes to custody matters, we recognize the emotions that are involved. Through our experience and knowledge of the legal process, we are committed to providing you with practical advice and representation. We work hard to ensure that your and your children's needs are met.
UNCONTESTED DIVORCE
In today's modern age, many couples recognize that a marriage is just not working. Maybe, they have already agreed on how to go their separate ways, and they just need help with the legal documents and navigating the court system. We, at The Head Law Firm, offer services helping individuals resolve their divorce quickly, efficiently, and cost-effectively.
CHILD SUPPORT
Whether it involves an initial award of child support or a modification of a current award, The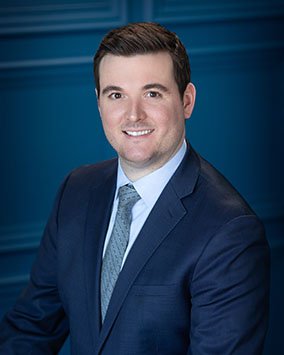 Head Law Firm is here to help. Child support is determined on a variety of factors, and representation is necessary to ensure that you are treated fairly in a child support matter.
ANTENUPTIAL AGREEGEMENTS/PRENUPTIAL AGREEMENTS ("PRENUPS")
It is not uncommon for couples to enter antenuptial agreements (commonly known as "prenups.") Whether it is to protect your interest in a family business or govern how your income and your assets are treated during or after a marriage, there are a variety of reasons for couples to consider these agreements. Our goal at The Head Law Firm is to help you contemplate potential scenarios that may arise during your marriage and draft a complete and binding agreement. It is necessary that you do this correctly from the beginning, or you risk having the agreement thrown out at a later date.
POSTNUPTIAL AGREEMENTS
There are certain situations when a couple might engage in a postnuptial agreement, which is similar to a prenuptial agreement, but one that is entered during the marriage. While rare, Michigan Courts have recognized the validity of these agreements. The attorneys at The Head Law Firm would be happy to discuss whether a postnuptial agreement is right for you.